With Pfizer's Generic business Upjohn and Mylan Merger to occur in mid 2020, as an investor you may have some questions in mind, below I have answered couple of the common ones.
Details are gathered by emailing investor relations and using the information on Pfizer and Mylan's website.
Common Questions –
What will be the name of new company after Mylan and UpJohn Merger ?
Mylan and Pfizer Announced Viatris as the New Company Name.
Viatris will have a new ticker symbol and its not disclosed yet.
Also no guidance yet if the stock will trade on NYSE:PFE or NASDAQ:MYL
Where Viatris stands in Generic Pharma's business ?
Viatris stands at top in Generic Pharma based on expected sales and market value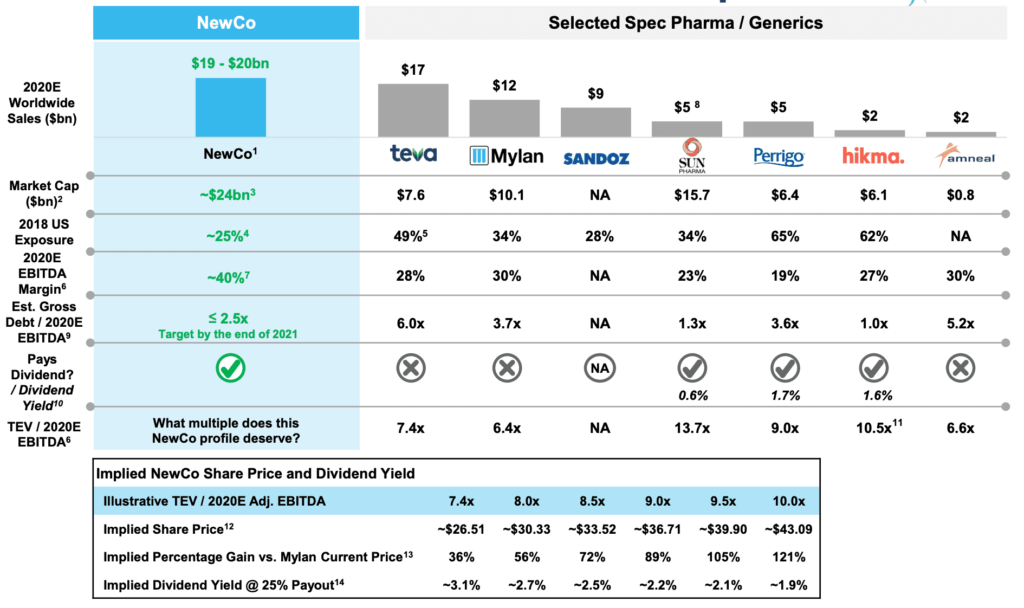 Per press release: It is expected that in the coming months, shareholders of Mylan will vote on the proposed merger of Mylan and Upjohn. More information regarding Viatris, including the company's full executive management team, board of directors, stock symbol, and logo will be available at a later date.
Will Pfizer shareholders get Mylan stock ?
Pfizer Shareholders will get Viatris Stock. Ticker symbol not specified yet.
What amount of Viatris Shares will be issued per Pfizer Share ?
For each Pfizer Share you own you will receive 0.12 shares of Viatris.
Or in other words 12 shares per 100 Pfizer Shares.
Calculator to calculate – How many Viatris share you will receive ?
Enter the amount of Pfizer shares you own to know how many Viatris shares you will own.
Example: if you have 25 shares or 8976 shares the calculator will make your life easier.
Investor Presentations Summary
Skimming Most Valuable information on the Merger
Merger Summary
New Companies Financial Estimates
Pharmaceutical Competitive Landscape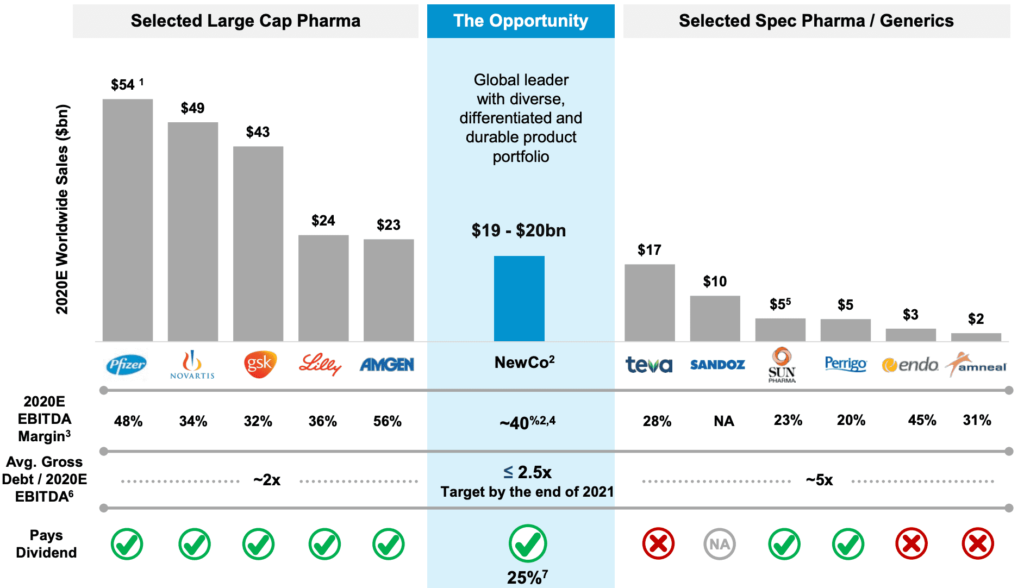 Quick Links
Pfizer and Mylan Announce Two Future Viatris Board Members
About Mylan
Mylan is a global generic pharmaceutical company providing generic healthcare products. Offering a portfolio of over 7,500 marketed products around the world with presense in about 165 countries.
Website: Mylan.com
Investor Relations: investor.mylan.com
About Pfizer Upjohn
With over 130 years of experience, Pfizer Upjohn brings together 20 of the industry's very recognised brands — products such as Lipitor, Norvasc, Lyrica and Viagra with manufacturing and commercial expertise in more than 120 countries.
Website: pfizer.com/products/upjohn/about
Investor Relations: investors.pfizer.com